On Monday, August 23, 2021 was a bad day for Padma Lakshmi. Not because a kid who got raped by a powerful Indian law maker and her boyfriend committed suicide on the steps of Indian supreme court. But due to the pain and suffering caused by The Washington Post Magazine, Gene Weingarten by criticizing Indian food.
A 24-year-old woman who had set herself on fire along with a man outside the Supreme Court here died on Monday midnight August 23 2021 in hospital


The body was handed over to her family on Tuesday after post-mortem following which they cremated her at the Nigambodh Ghat here, they said. The woman had suffered 85% burns in the incident on August 16. The man, 27, had suffered 65% burns and succumbed to injuries and died on Saturday.

Weingarten took courage to criticize the INDIAN FOOD on August 23rd, 2021. At least he did what he can for the departed soul by criticizing Indian food.

In the meantime the Rape master MP Mr. Atul Rai, celebrated in Jail by distributing sweets. He is sure he will be acquitted now. There is no victim and there is no case against him.
Indian RAPE MASTER and INDIAN LAWMAKER MR. ATUL RAI CELEBRATES.
PADMA LAKSHMI

WHAT DID PADMA LAKSHMI SAY ABOUT THE RAPE VICTIM WHO COMMITTED SUICIDE ON THE GATES OF INDIAN SUPREME COURT.?? AFTER KILLING HER DAD AND TWO AUNTS AND MORE THAN A YEAR OF MENTAL TORTURE BY A POWERFUL INDIAN LAW MAKER MR. ATUL RAI, THE GIRL COMMITTED SUICIDE ON INDIAN SUPREME COURT.



PADMA LAKSHMI DID NOT HEAR ABOUT THIS INCIDENT BUT SHE HEARD ABOUT GENE WEINGARTENS CRITICISM ABOUT INDIAN FOOD.

By the way almost all Indian woman alive heard about Gene Weingarten's criticism of Indian food.

But now of the Indian woman had ever heard about child rape and murder by powerful men in India




"Top Chef" and "Taste the Nation" host and executive producer Padma Lakshmi tweeted screenshots of the article and asked: "What in the white nonsense is this?"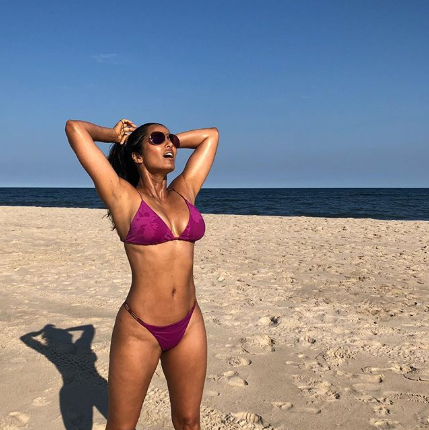 On Wednesday, she wrote for The Washington Post that Weingarten's column "is unintentional anti-humor, regurgitating an unimaginative, racist joke with no punchline."
"His writing, besides being racist and lazy, is simply not funny," she added.
Lakshmi, who was born in India and wrote the "The Encyclopedia of Spices and Herbs: An Essential Guide to the Flavors of the World," also provided a brief review of the word "curry," which was coined by colonizers and has been used in racial slurs against people of Indian descent.

============================================================
THIS IS EXACTLY THE REASON FOR RAPE CULTURE IN INDIA - INDIAN WOMAN - THEY ARE SILLY



Edited 1 time(s). Last edit at 08/28/2021 10:18AM by administrator.